Why do you need a pension plan?
Well, when you stop working, your pay will come to an end – but, unfortunately, the bills won't! So, you will need a substantial regular income. And where will it come from? Unless you win the lottery or inherit a large sum of money, your pension will almost certainly be your main source of income after you have retired.
Make sure you have enough money for your later years Your retirement could last a long time. Twenty years wouldn't be exceptional. This is time that you have worked hard for. Time you owe yourself. Time to spend doing all those things you have always promised yourself. Without the stresses of having to earn a living, some of that time will probably be spent travelling. Visiting friends in other parts of the world – or visiting places that you've always wanted to see. Some, perhaps, will be spent on hobbies. And quality time with your partner, family and friends. But there's no such thing as a free holiday.
Everything has to be paid for. So, will you have enough money to enjoy your retirement to the full?
Contact Us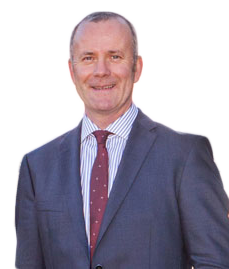 We're committed to providing you with the best financial advice to meet your requirements. We also recognise that you want to deal with an advisor who values you as a client and can provide you with a quality service. That's why most of our business comes to us through satisfied clients recommending us to their families, friends and work colleagues.If you have any questions in relation to any aspect of the services and products we offer or if you are interested in meeting us to discuss your requirements we would be delighted to hear from you.
What exactly is a pension?
It's the money (usually income) that you will live on when you stop working. In effect, it will replace the salary or wages that you earned before retirement.
It is a special type of savings plan, with important tax breaks, in which you can build up money in order to provide yourself with a pension. It is a long-term arrangement, so you can't dip into it before you retire.
Your Pensions Timeline
Get the facts
Talk to us and get all the information you need to know about pensions.
Choose the right pension
We can advise and help you choose the right type of pension to suit your personal circumstances.
Start your pension plan
You start making payments into your plan. You can claim tax relief on contributions you pay to your plan. The amount of tax relief you get will depend on your personal circumstances.
Review your plan and make changes
If your circumstances change, you may wish to alter the amount you pay into your plan or change the funds your payments are invested in.
Your choices at retirement
When you retire, you choose how to take your benefits – whether to use your whole pension fund to provide an income or to take a tax-free cash lump sum and use the rest to provide a smaller income. We will contact you before your retirement age to explain the options available to you.
Start taking your retirement income
You can use the money in your pension fund, after taking any tax-free cash lump sum, to buy an annuity or consider other options such as investing the balance in an Approved Retirement Fund (ARF).
Pension Term Assurance.
What is pension term assurance?
Pension term assurance is Life cover with tax relief on premiums paid – in the same way as it is available on pension contributions.
Who is pension term assurance for?
Anyone who is looking for life cover up to their retirement age.
Pension term assurance benefits
Pays a lump sum if you die
Tax relief on life insurance premiums (up to revenue limits)
Life cover at a very reasonable price