Income protection provides you with a replacement income if you are unable to work due to an accident, injury or illness. It can ensure your lifestyle doesn't have to change if illness strikes and it can be used to pay your bills and living expenses until you are able to return to work, or if not, till your retirement age.
What is Income Protection?
If you have an illness or injury that prevents you from earning an income, Income Protection pays out a regular cash payment that can replace 75% of your lost income (including State Disability Benefit). The premiums you pay attract tax relief at your marginal rate. Income Protection is sometimes called Permanent Health Insurance or Salary Protection.
Who is eligible for Income Protection?
You must be in full-time paid work as a self-employed person, or as an employee or company director to qualify for Income Protection and to receive benefits in the event of a claim.
How does Income Protection work?
If you are unable to work due to any illness or injury, then Income Protection can pay up to 75% of your lost income. It will pay you until you are able to return to work, or your selected ceasing age, whichever is the sooner. You get your benefit only after you have been unable to work at your normal job and are not working at any other job for a set period. This is called 'the deferred period'. When you take out your policy, you can choose what deferred period you think would suit you best:4 weeks, 8 weeks, 13 weeks, 26 weeks or 52 weeks. If you choose a deferred period of say 13 weeks, this means you must be unable to work for 13 weeks before the Income Protection payments will begin. The longer the deferred period the lower the premium will be. Your occupation also affects the premium you pay.
What exactly does Income Protection cover?
Income Protection provides you with an alternative income if you are unable to work due to any illness, disability, injury or sickness. Minimal State Illness Benefit is paid (€188 per week for a single person in 2015). Your Income Protection provider will pay you the agreed monthly benefit, after a short waiting period which is chosen by you at the outset of your policy.
How is this different to a Serious illlness Cover?
Serious Illness covers a specified number of illnesses whereas Income Protection covers any illness, injury, accident or disability that prevents you from working.
Specified Illness pays a once-off lump sum while your Income Protection Policy pays a regular income until you are able to return to work or until the end of the policy term.
There is no tax relief available on Specified Illness premiums, but you can claim tax relief at your marginal rate on Income Protection premiums.
You can only claim once successfully on a Specified Illness policy, but with Income Protection there is a multiple claim facility so you can claim as many times as necessary.
How soon can I get access to this income if I am out of work?
The income will be paid after your chosen deferred period of 4,8 ,13, 26 or 52 weeks.
How much income will I get after the deferred period?
If you have an individual policy, you can set the amount you want to be insured for when you take out the policy. The policy terms and conditions will tell you the maximum amount you can claim. It is usually 75% of your earnings before you became ill or disabled, less any other income you get while out of work, such as sick pay or State Illness Benefit.
How do I claim the tax relief?
You must include an Income Protection Tax Certificate with your tax returns. This certificate is included with your policy conditions when your contract is issued.  Contact your local PAYE office for further details.
How long will you pay the benefit if I am out of work?
Income Protection pays you a regular income until you are able to return to work or until the end of the policy term.
Contact Us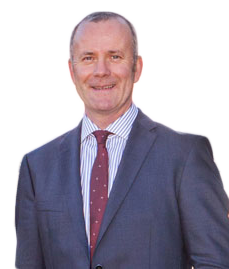 We're committed to providing you with the best financial advice to meet your requirements. We also recognise that you want to deal with an advisor who values you as a client and can provide you with a quality service. That's why most of our business comes to us through satisfied clients recommending us to their families, friends and work colleagues.If you have any questions in relation to any aspect of the services and products we offer or if you are interested in meeting us to discuss your requirements we would be delighted to hear from you.