Protecting what matters most . Good advice leads to peace of mind
Your needs will change as you go through life.
When you are single, you only have to consider protecting yourself financially. When you get married and have a family, you'll want to protect them. When you buy a home or start a business, you'll want to protect your investment and the people you employ. You might just need one type of cover or you might need to mix and match plans to suit you better. At Power Life & Pensions Ltd we have the expertise to advise you on the best plan for you.
How much cover do you need?
Everyone's situation is different. When working out how much cover you should plan for, it may be helpful to figure out how much money you or your family would need each month if you were unable to earn an income. You can do this by writing out a simple list of monthly expenses like your mortgage repayments, your groceries, energy bills, childcare and socialising costs. Then, decide how long you want the cover to last, for example, until your children are finished college.
Remember that your circumstances will change over time so if you have an existing plan, it may be worth reviewing it now.
The cost of your life insurance cover will take into account the following factors.
Your health. It is beneficial to take out the cover you need as early as you can. As you get older, taking out a new policy is likely to be more expensive
If you smoke .Premiums for smokers are higher than non-smokers due to a greater risk of early death and more serious illnesses among smokers
Your term of cover. The cost varies depending on how long you want to be covered for.
The benefits you choose . . If you choose an optional additional benefit, you will incur an extra cost
It makes good sense to get insured while you are in good health. Deteriorating health can result in a higher premium or being denied cover.
Serious Illness Cover
People are living longer than ever before. As a result, the chance of being diagnosed with a serious illness at some point in your life is greater. Many illnesses that were once incurable can now be treated successfully. However, this can lead to additional expenses while you recuperate. Serious Illness Cover pays a lump sum if you are diagnosed as suffering from one of a number of specified serious illnesses (including cancer, heart attack and stroke – the principal reasons for claims) or need to undergo specific surgery. A serious illness payment will only be made once. The cost of Serious Illness Cover is higher than the cost of Life Cover because the chance of getting a serious illness during the term is significantly greater than the risk of death.
The benefits:
You get a one-off cash lump sum if you are diagnosed with a specific serious illness.
It protects your family financially if you become seriously ill.
A wide range of illnesses are covered.
It gives you time to focus on what really matters… getting better
If you do suffer a serious illness – what could you rely on?
Sick Pay
Firstly, you should check with your employer to see what sick-pay arrangements they have in place. You could be surprised at how generous (or how poor! Some sick pay arrangements are.
Existing cover
You should also review what cover you already have in place – are you familiar with the terms of your existing policies?
Savings
Consider the savings you have. Ask yourself how much you need to spend every month and work out how long your savings could last.
Why consider serious illness cover?
It pays out a cash lump sum if you get one of the many serious illnesses covered by the plan – illnesses such as Cancer, a Heart Attack, or a Stroke (subject to policy terms and conditions). A cash lump sum can help remove some of the financial and emotional stress associated with a serious illness – to enable you to take the time off work, to help pay for specialist treatment or even to help cover dayto-day household bills such as childcare
Contact Us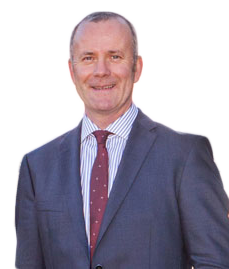 We're committed to providing you with the best financial advice to meet your requirements. We also recognise that you want to deal with an advisor who values you as a client and can provide you with a quality service. That's why most of our business comes to us through satisfied clients recommending us to their families, friends and work colleagues.If you have any questions in relation to any aspect of the services and products we offer or if you are interested in meeting us to discuss your requirements we would be delighted to hear from you.